It's Wednesday and time for another 'Where Are They Wednesdays,"one of my favorite blog segments! Since I am a lover of harmless, mindless gossip and one of my favorite ways to unwind is paging through photos of stars at destinations all over the world to see what they are up to and what they are wearing, I'd like to blog about the latest airport and Cannes Film Festival fashions of the stars!
What to wear when flying is always a big question when I'm preparing for an upcoming trip. I love to see what the celebrities choose for their travel apparel. Check out these pics of various celebrity airport sightings. Disclaimer: the word 'celebrity' is used very loosely in a few of these cases!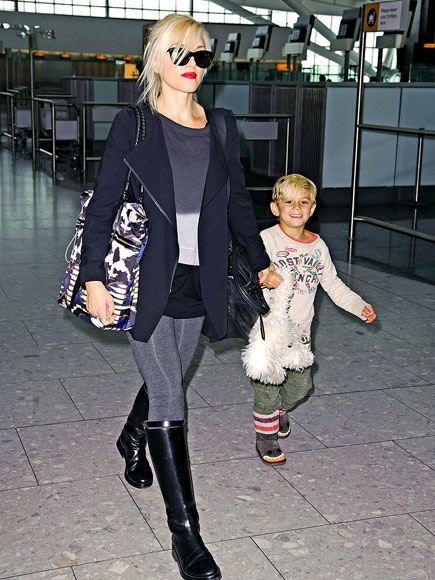 Gwen Stefani and Kingston at Heathrow Airport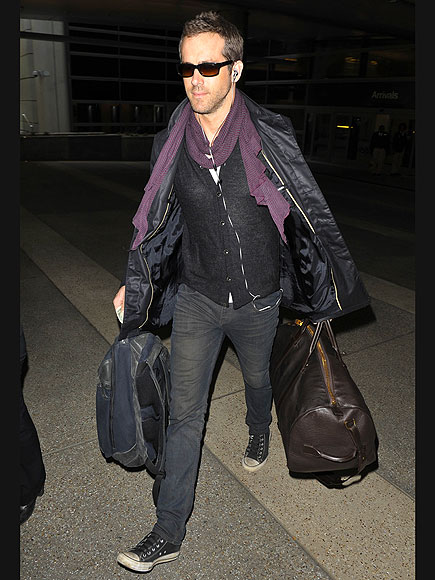 Ryan Reynolds at LAX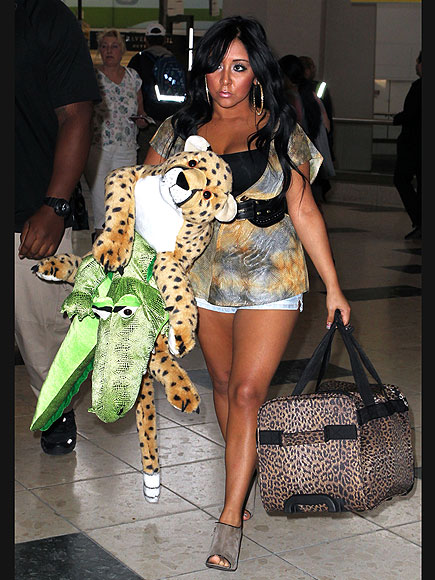 Snooki spotted at Newark Airport enroute to Italy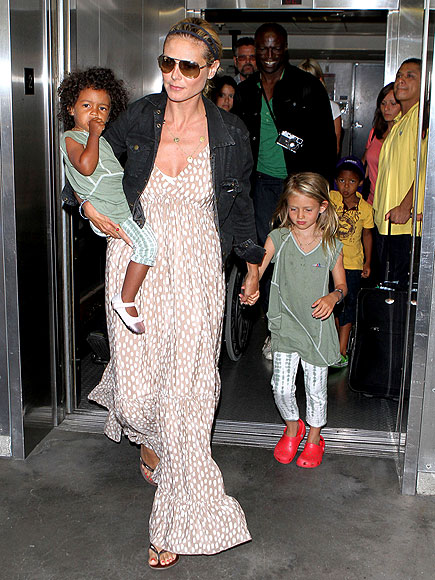 Heidi Klum followed by Seal &


daughter's Lou and Leni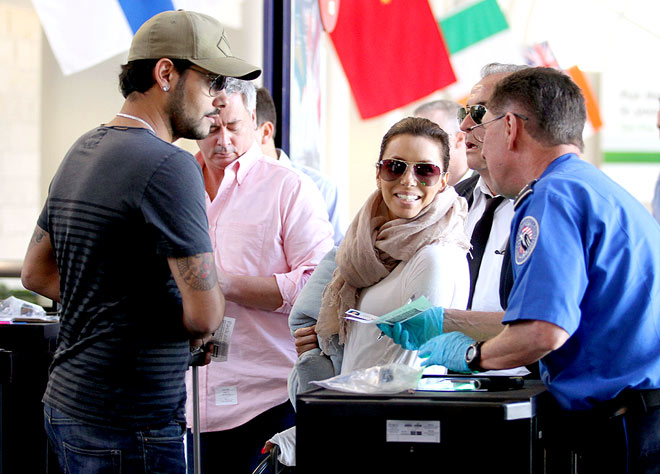 Eva Longoria and her beau make their
way through security at LAX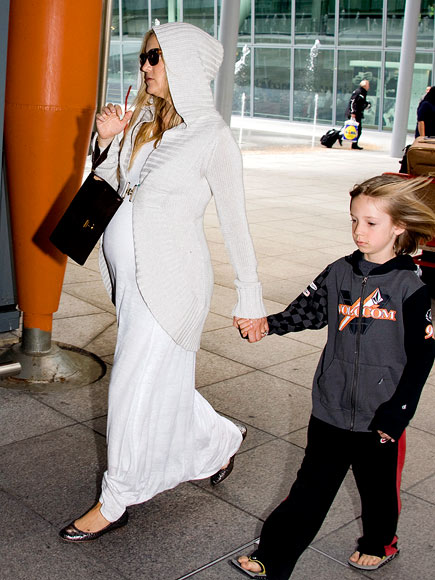 Kate Hudson and son Ryder at
London's Heathrow Airport
 It's always so much fun to see how the stars dress both themselves and their children and I'm usually amazed at their choice of travel attire. Although they may be trying to be incognito or unrecognizable, their outfits certainly say otherwise! It's one of those...'things that make you go hmmmm.'
Personal celebrity encounter
: While waiting in the security line at LAX with my 2 youngest daughters, ages 7 and 9 at the time, they very badly wanted to see a 'star'. Rob Lowe was in line behind us and I told them, 'That guy is a movie star!' They both rolled their eyes at me in disbelief which
forced
me to address Mr. Lowe, advising him that my 'ignorant' young girls didn't believe he was a big movie star and apologize for their considerable lack of knowledge. He laughed it off as terrible for his ego, we had some polite conversation (with minimal drooling on my part) and the young ones were unimpressed. It wasn't until we were safely buckled in our seats, awaiting takeoff, that I came across his photo in my latest issue of People. I proudly showed them the article complete with photos, and taught them a very important lesson...never doubt their Mother again, especially when it comes to matters of the stars! Although it was too late for them to score an autograph I think the fact that their Mommy held a conversation with a real Movie Star was enough for them!
With the start of summer every year comes the Cannes Film Festival and lots of glam shots of gorgeous women in gorgeous gowns. Here are a few of my favorite from this years festival: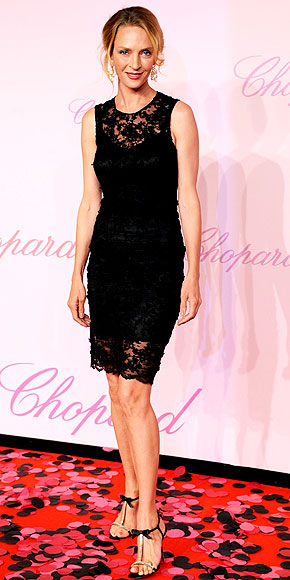 Uma Thurman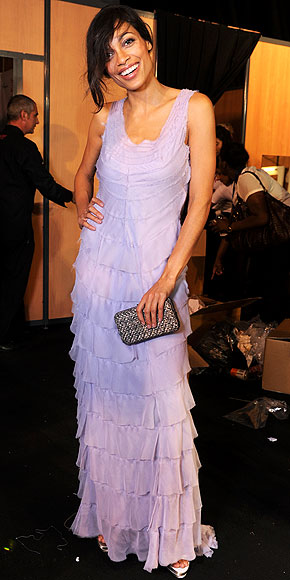 Rosario Dawson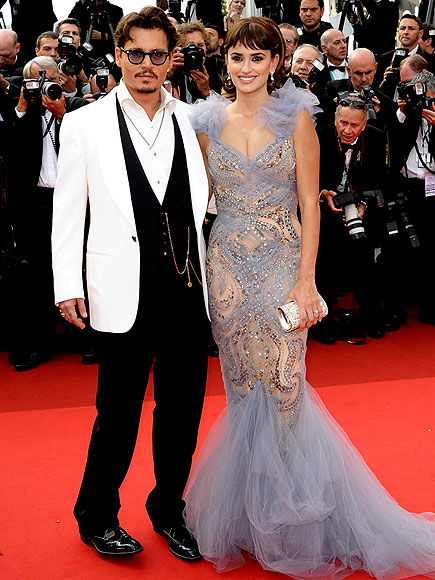 Penelope Cruz and Johnny Depp
| | |
| --- | --- |
| Rachel McAdams | Melanie Griffith and Antonio Banderas |
| | |
| --- | --- |
| Owen Wilson and Rachel McAdams | Salma Hayek |
Don't they look gorgeous? Let's attend next year! That about does it for this week's edition of W.A.T.W. Not very informative as far as actual travel info but hey, fashion tidbits like 'how to dress like a star in airports' and 'what to wear if you ever find yourself at the Cannes Film Festival' are important too! And as stated earlier...harmless, mindless gossip, a glass of wine at the end of the day and my current issue of People... Now that's a nice way to spend an evening!! XOXO!