With the upcoming Labor Day weekend here, the question arises, 'Where to go and what to do that will keep everyone in the family happy?' The answer: the Aulani Resort and Spa in Hawaii, the perfect balance of tropical paradise and Disney adventure! Now, I know it's not realistic to fly from Minnesota to Honolulu on a Friday afternoon, experience all that the Aulani Resort and Spa has to offer, and be back home by Tuesday morning at 7am (just in time for the first day of school), but one can dream, right?!
Aulani, pronounced 'ow–lonee,' means "the place that speaks for the great ones" or "the place that speaks with deep messages." The gorgeous resort welcomed its' first guests on Monday and is located on the west side of Oahu, about an hour drive from Waikiki. The sprawling 840-unit resort is the first major Disney property to offer a mix of regular hotel rooms and Disney Vacation Club time-shares away from a theme park. That's great news for those of us who believe that the idea of a 'vacation' is NOT standing for hours in the blazing hot sun with whiny kids, waiting for a ride that lasts less than two minutes, only to hear them complain at the end of the day that they "never get to do anything!" Anyone with me??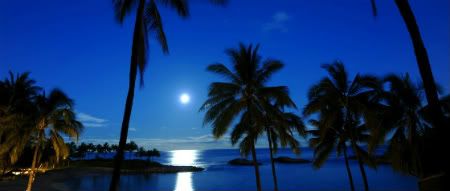 When most of us think of Disney, we think of Mickey Mouse and theme parks.While Mickey and his pals do have a presence here, Hawaii and it's natural beauty and culture are the real stars of this show. Everything from designs, textures, colors and artwork come to life both inside the resort and outside the lush 21-acre property. Yes, it's a Disney resort and your favorite Disney characters will be there, but it's hard not to get immersed in all that is Hawaii. Walt Disney Imagineers worked hand in hand with locals to create a place that celebrates Hawaiian culture, history and traditions. From contemporary Hawaiian art featured throughout the resort, to myriad recreational activities, culinary programs, excursions and more, Aulani immerses guests in the legends of the islands so you can experience the true enchantment of Hawaii.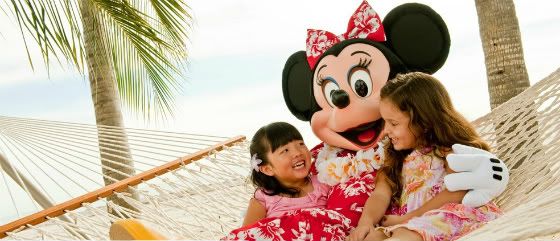 Entertainment? YES!!
At Aulani, Hawaiian traditions blend with magical Disney storytelling to create world-class entertainment for the entire ʻŌhana. Kids can watch Disney movies, play dress-up or video games, and/or participate in activities such as learning hula while parents hit the spa, beach, take in an adults-only art or nature tour, or enjoy a quiet meal. Tweens and teens have a separate hangout where they can listen to music, eat frozen yogurt and surf the Internet. Besides an 8,200-square-foot pool, there is a 950-foot-long lazy river where kids can glide along in a tube through forests and caverns, a saltwater snorkel lagoon filled with tropical fish, a rock formation with lava tube slides and an aquatic jungle gym called Menehune Bridge. Pay an extra $45 to visit a water preserve where you can feed stingrays and see starfish and anemones (a portion of the proceeds will be donated to conservation efforts in Hawaii). The best part? Most entertainment is complimentary for registered Aulani Guests!!
Weddings are always a fairy tale and for those of you that always dreamed of being a Disney Bride, Aulani is the perfect romantic setting for your wedding or honeymoon. Aulani offers the benefits of the outer islands but with the convenience of Oahu. And with Disney's Fairy Tale Weddings, your big day will be just as you imagined with every detail thoughtfully carried through creating the perfect place to begin your happily-ever-after!
It's no secret that Disney vacations are never booked based on their 'cheap price'. Disney does everything first class and in a most perfect example of
you get what you pay for;
a Disney Vacation is always worth it's weight in gold. The memories you create with your loved ones will last a lifetime and in my opinion, you can't put a price on that! Rooms at Aulani range from $399 a night for a 420-square-foot room, to $549 a night for an ocean view room, to $2,449 a night for the Ahu Ulu Suite (two bedrooms, 1,910 square feet). Not bad considering the rates are comparable to the rates charged at most of Hawaii's other upscale resorts!
For more information on Aulani Resort and Spa, or any Disney vacation,
contact us
and we'd love to assist you. Wishing you and yours a wonderful Labor Day weekend.